New collective agreement for YTN Consulting sector accepted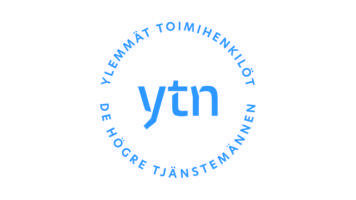 The new collective agreement for the YTN Consulting sector has been accepted. The new agreement covers some 25 000 senior salaried employees.
The collective agreement was accepted Tuesday 21 February, and it enters into effect on Wednesday 22 February 2023.
The agreement remains in effect until 30 November 2024.
Raises
The salary increases are the same as were agreed for the YTN Technology Industries sector last week.
The basic idea of the agreement is the same as in 2022: the preferred way is to locally agree both the size, timing and distribution of the raises. The local agreement should be made between the shop steward and the employer.
If a local agreement cannot be reached by 15 March, the "tailgate A" of the collective agreement will be used:
The first payment will be a one-time lump-sum for everyone in March 2023. It will be 12.5 percent of your regular monthly salary in February.
The actual raise will be paid in April 2023. It is a permanent general increase of 3.0 percent based on the monthly salary in March.
In addition to it, there will be a workplace-specific quota of 0.5 percent issued by the employer. It means that the employer will distribute salary increases to anyone they please, totaling to 0.5 percent of the total company salary pot of March.
Also the 2024 salary increases are to be negotiated locally. If not otherwise agreed, there will be a 1.3 percent general increase and 1.2 percent employer quota paid in February 2024.
More paid family leaves
The new family leave legislation is now reflected in the collective agreement.
The text is neutral regarding the gender. The length of the paid family leave of the parent not giving birth will increase from six to 32 weekdays (including Saturdays but not Sundays). The parent giving birth will receive a paid 40 weekdays pregnancy leave and a 32 weekdays parental leave. This totals to 72 weekdays of paid leave, which is four weekdays less than now.